The My Home Campaign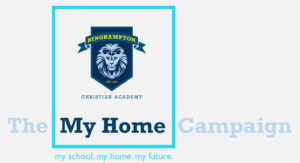 We invite you to join us in supporting the My Home Campaign with your generous gift today.
BCA is on a mission to secure its life-changing school and its future. With 100% support from the Board of Directors BCA seeks to raise $3.5 million for an endowment and reserve fund.
And there is good news. We have received a $1M gift toward this important goal. A true vote of confidence!
We are co-chairing The My Home Campaign because we believe in BCA's life-changing curriculum and approach to supporting the whole child.
Will you join us? Your support will: 1) fund and endowment to secure the residential program annually and 2) fund a board-monitored reserve for facility upkeep, curriculum and technology upgrades.
BCA has survived over the years through challenges large and small thanks to volunteers and donors like you. But with no safety net, the school is always teetering on the edge. Will you give to help secure tomorrow?
Your investment in BCA is so important. With your commitment we will continue to serve these children in faith, providing the wrap-around support they need to succeed – before, during and after school. If you would like to learn more please contact Shelley Alley.

Thank you.
John Dicken, Co-chair
Larry Jensen, Co-Chair

Click here to watch a short message about BCA.
Click here to download the My Home Campaign Case for Support.
Click here to download your pledge form and make a difference today.
Click here to read our frequently asked questions.